Kenya Lionesses defeat China in Challenger Series opener
Friday, August 12th, 2022 22:23
| By
Kenya Lionesses commenced their Challenger Series campaign with a 17-15 win over China in a pool D match played at Estadio Santa Laura on Friday in Chile.
Lionesses bagged three tries and one conversion to see off China who also scored three tries but failed to earn a single conversion. It took Kenya Lionesses two minutes to score the first try of the match.
Playmaker Grace Okulo Adhiambo had a break on the flank and went on to score the opening try which was unconverted. Zhou Yan grabbed the equalizer after a quick exchange of the ball by the Chinese players.
Kenya reclaim lead
Kenya reclaimed the lead when Naomi Amuguni caught the Chinese defence napping following a quick tap-off a penalty. She raced to the try box for a try in the sixth minute.
Wang Xiao raced for an unconverted try for a 10-10 scoreline at halftime.
China would lead for the first time when Liu Xiaoqian scored at the start of the final stanza.
Kenya reclaimed the lead when Janet Okello did the donkey work and released supporting Jean Simiyu who went on to score under the posts for a try that Adhiambo converted and ensured the lionesses got maximum points from the clash.
The Lionesses will play South Africa at 2:37 AM on Saturday.
About Challanger Series
Launched in February 2020 to boost the development of rugby sevens across the globe, the World Rugby Sevens Challenger Series acts as a promotion pathway for the HSBC World Rugby Sevens Series.
This year's Challenger Series is being held as a one-off combined event that will feature 12 men's and 12 women's teams representing each of the six World Rugby regions. Those teams qualified for August's tournament via regional competitions.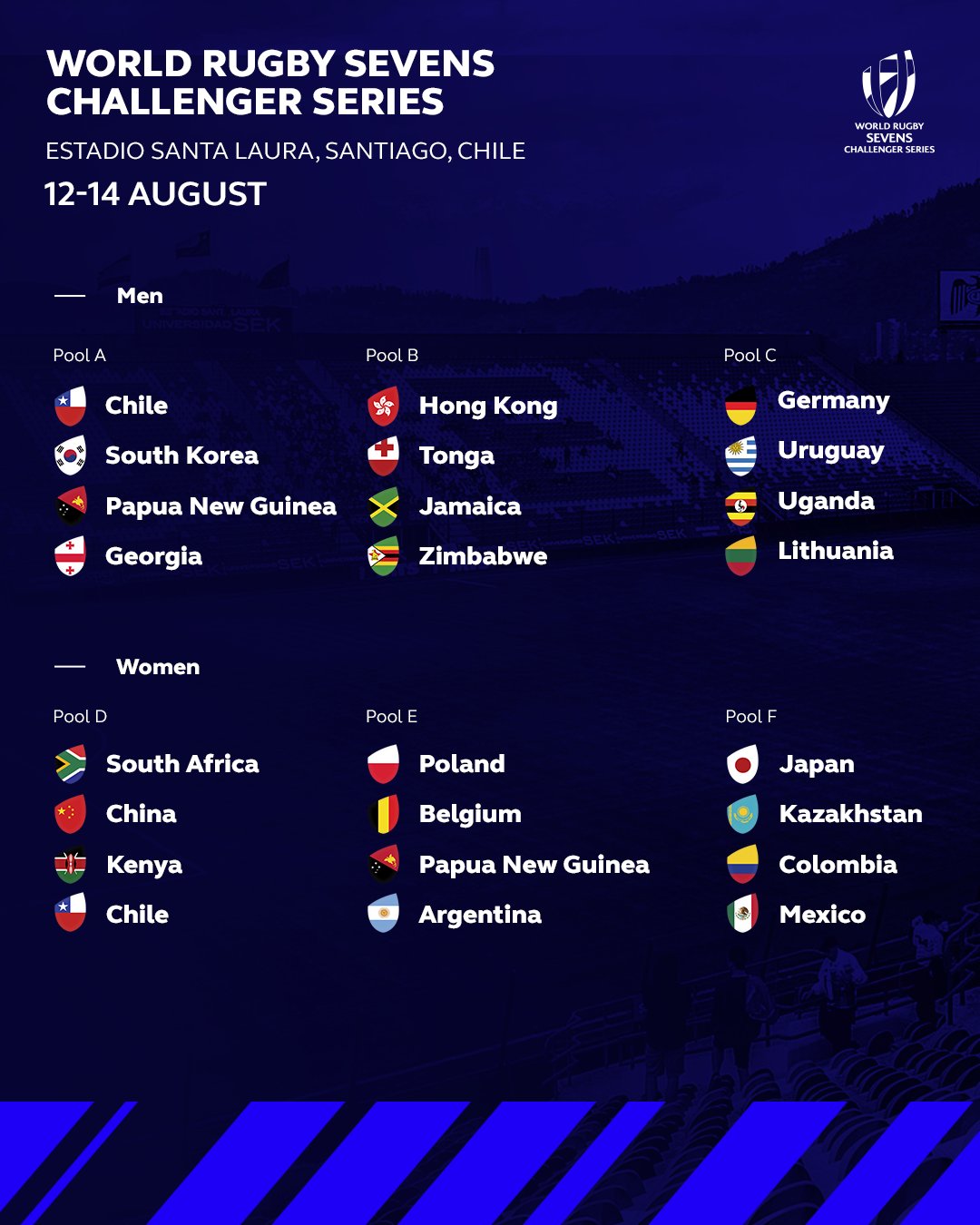 The tournament replicates the Olympic Games competition format, with the 12 teams drawn into three pools. The top two from each as well as the two best third-placed finishers will qualify for the knockout stages.
The winners of the women's and men's 2022 Challenger Series will take their place among the core teams on the 2023 Series.