All set for 2021/22 KVF Men's League playoffs
Thursday, July 28th, 2022 19:42
| By
The 2021/22 Kenya Volleyball Federation (KVF) Men's League playoffs will serve off this Friday at the Nyayo National Stadium with this season's champion to be confirmed at the end of the three-day round-robin tournament on Sunday.
Defending champions General Service Unit (GSU) are again amongst the four teams set to do battle in the championship round with Kenya Ports Authority (KPA), Kenya Prisons and league newbies Trailblazers completing the post-season line-up.
The top two teams at the end of the campaign will seal their places for next year's continental club championships.
Gate charges have been set at KES 200 per person.
GSU, who have run out as champions for the last four seasons, will begin their defence on Friday from 10am against 2016 champions Kenya Prisons. In their post-season debut, Trailblazers will battle it out with KPA, who are one of the favourites for the title, from 2pm to conclude the opening day's action.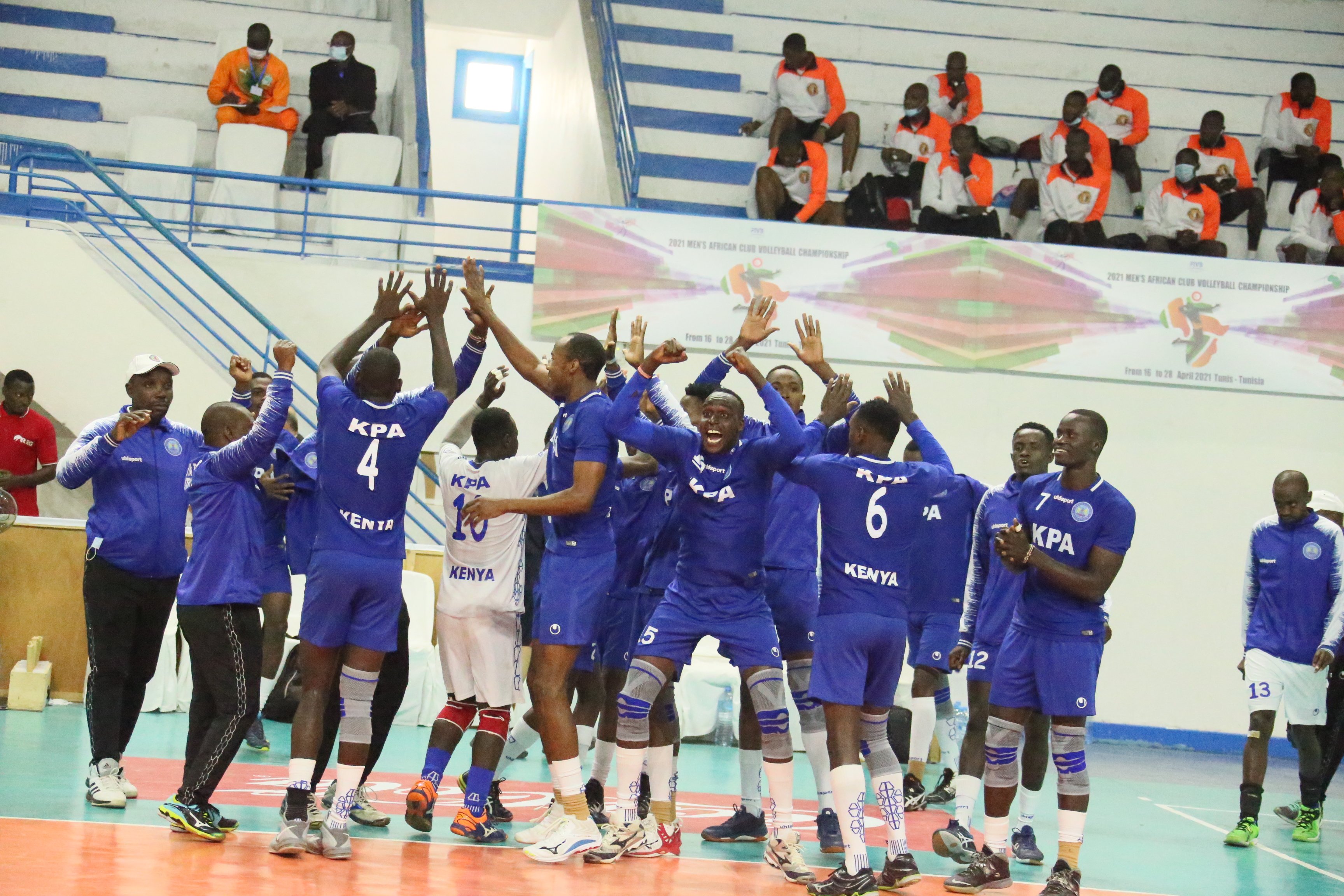 Formidable
Gideon Tarus' GSU head into the playoffs not looking like the formidable side that they have been accustomed to after "struggling", by their standards, during the regular season where they suffered their first loss of a campaign in more than a decade as they went down 3-0 in late June to KPA.
Despite them finishing joint top with 40 points in the regular season, many see this as the season the paramilitary side will finally relinquish their hold on the men's league crown but according to Tarus, nothing could be further from the truth.
He said, "When you have been as dominant as we have it is only fair that narratives will start to be created to try and unsettle you. It is the nature of competitive sport and we welcome all of it. It will however not derail our preparations and focus."
Considering the regular season showing, Mombasa-based KPA looks the more likely to dethrone GSU.
Sammy Mulinge's men have come close to reigning supreme in past seasons but have somehow always shot themselves in the foot. They finished joint top with GSU and only suffered one loss, going down in straight sets to Prisons during the 6th leg.
Disappointing
That loss, though disappointing, showed Mulinge and his charges that more was still to be done.
"I've said it before that we were never playing to be unbeaten as our target at the start was to be champions at the end of it all. If you do it without losing a single game, it is spectacular but the goal is to work no matter the mishaps towards your target.
"That loss to Prisons came at a good time when there was still time for us to work on the issues that we saw crop up during the game and I am confident that we are going into the playoffs a stronger side than we were in the regular season," he said.
Below are the complete playoff fixtures;
Friday 29 July
GSU vs Kenya Prisons – 10am
KPA vs Trailblazers – 2pm
Saturday 30 July
GSU vs Trailblazers – 10am
KPA vs Kenya Prisons – 2pm
Sunday 31 July
Trailblazers vs Kenya Prisons – 10am
GSU vs KPA – 2pm